Boat
Mold

Remover
Now you can safely remove mold and mildew from your boat or yacht for that new boat feeling guaranteed!!!
*Easy to use *Safe on all boats *Guaranteed results

Boat Mold & Mildew Remover Cleaner Inhibitor
Spray Rinse Clean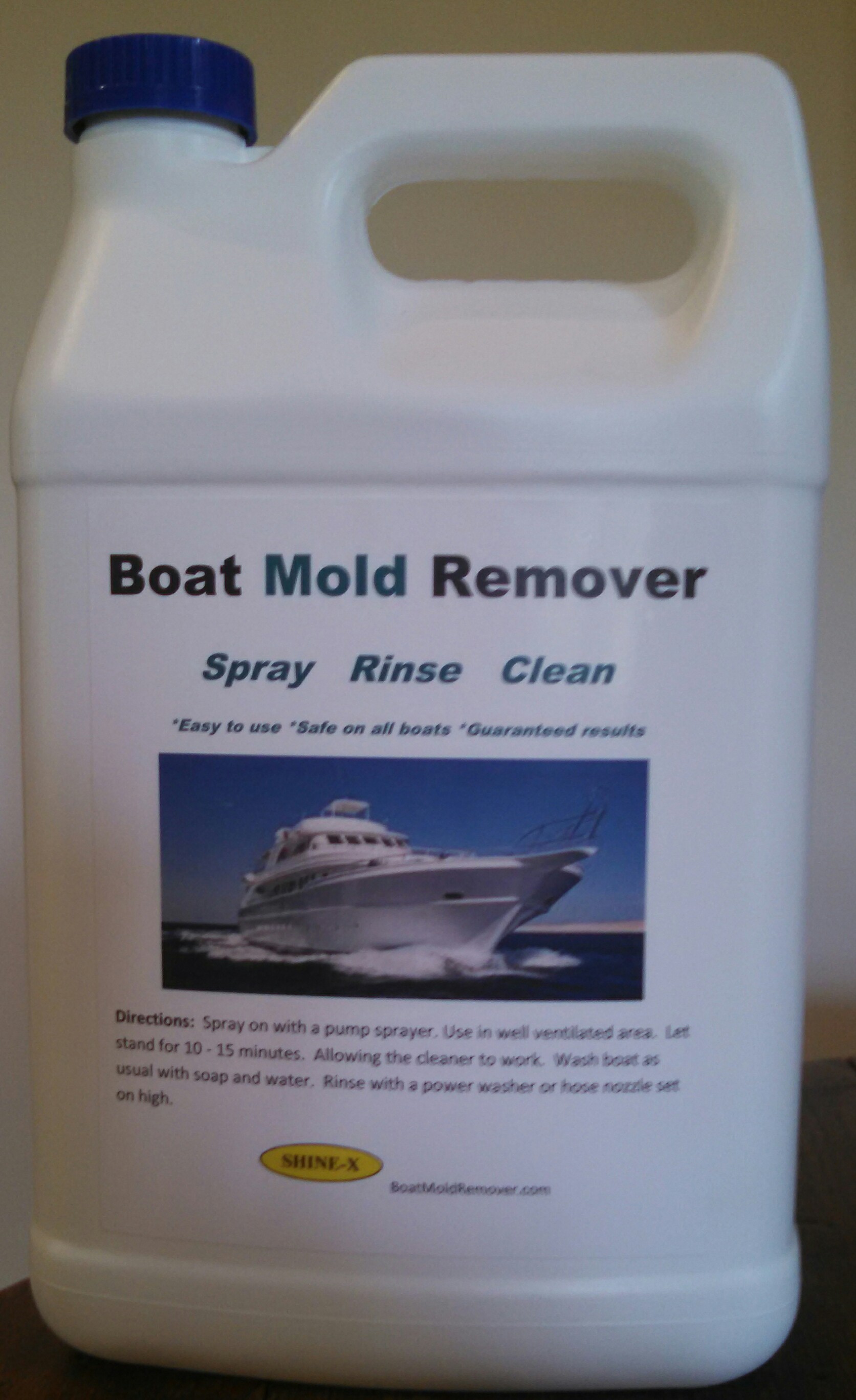 Quart Size Spray Bottle

FREE SAME DAY SHIPPING !!!

Quart Price: $9.95 plus S/H

1 Gallon Price: $39.00

4 Gallon Case Price $99.00

BUY NOW SECURELY with PayPal

+ get 14 day Money back guarantee

Enroll in Bill Me Later and get $10 on any purchase

BUY NOW SECURELY with PayPal

+ get 14 day Money back guarantee

Enroll in Bill Me Later and get $10 on any purchase
What is Mold:

A mold is a type of fungus: a plant-like organism that does not use photosynthesis to produce food, but instead obtains it directly from its surroundings. Molds can display themselves in a variety of colors, such as the familiar green covering often seen on bread or boats, but this is due only to the reproductive part of the organism, the fungal equivalent of flowers and fruit. The main part of the fungus consists of a network of thin, transparent filaments known as hyphae, which is much less visible.

These fungi can grow on a variety of materials, including soil, decaying plant parts, food, fabrics,damp walls and boats. They reproduce by releasing huge numbers of tiny spores, which are very tough, and can withstand drying and freezing. Although mold can be a nuisance, and occasionally a health hazard.
How it affects your health:
Molds are ubiquitous in nature, and mold spores are a common component of household and workplace dust. However, when mold spores are present in large quantities, they can present a health hazard to humans, potentially causing allergic reactions and respiratory problems. Some molds also produce mycotoxins that can pose serious health risks to humans and animals. Some studies claim that exposure to high levels of mycotoxins can lead to neurological problems and in some cases death. Prolonged exposure, e.g. daily home or boat exposure, may be particularly harmful. Research on the health impacts of mold has not been conclusive. The term "toxic mold" refers to molds that produce mycotoxins, such as Stachybotrys chartarum, and not to all molds in general. Mold in the home can usually be found in damp, dark or steamy areas e.g. bathroom or kitchen, cluttered storage areas, recently flooded areas, basement areas, plumbing spaces, areas with poor ventilation, outdoors in humid environments and boats. Symptoms caused by mold allergy are watery, itchy eyes, a chronic cough, headaches or migraines, difficulty breathing, rashes, tiredness, sinus problems, nasal blockage and frequent sneezing. Molds can also pose a hazard to human and animal health when they are consumed following the growth of certain mold species in stored food.
What you can do about it:
Use Boat Mold Remover to solve your problem guaranteed!

Spray Rinse Clean

FREE SAME DAY SHIPPING!!!

Quart Price: $9.95 plus S/H

1 Gallon Price: $39.00

4 Gallon Case Price $99.00

BUY NOW SECURELY with PayPal

+ get 14 day Money back guarantee

Enroll in Bill Me Later and get $10 on any purchase

BUY NOW SECURELY with PayPal

+ get 14 day Money back guarantee

Enroll in Bill Me Later and get $10 on any purchase

About us - Contact us © 2014 BoatMoldRemover.com